Faux fur stole for a wedding in winter- elegant and warm
A wedding in winter is primarily a challenge for the bride, who must compose her styling in such a way as to look stunning and at the same time not get cold. Therefore, much earlier the bride should think about the covering. However, if you do not like the traditional wedding bolero, see if an etolo would not be better suited to your dress.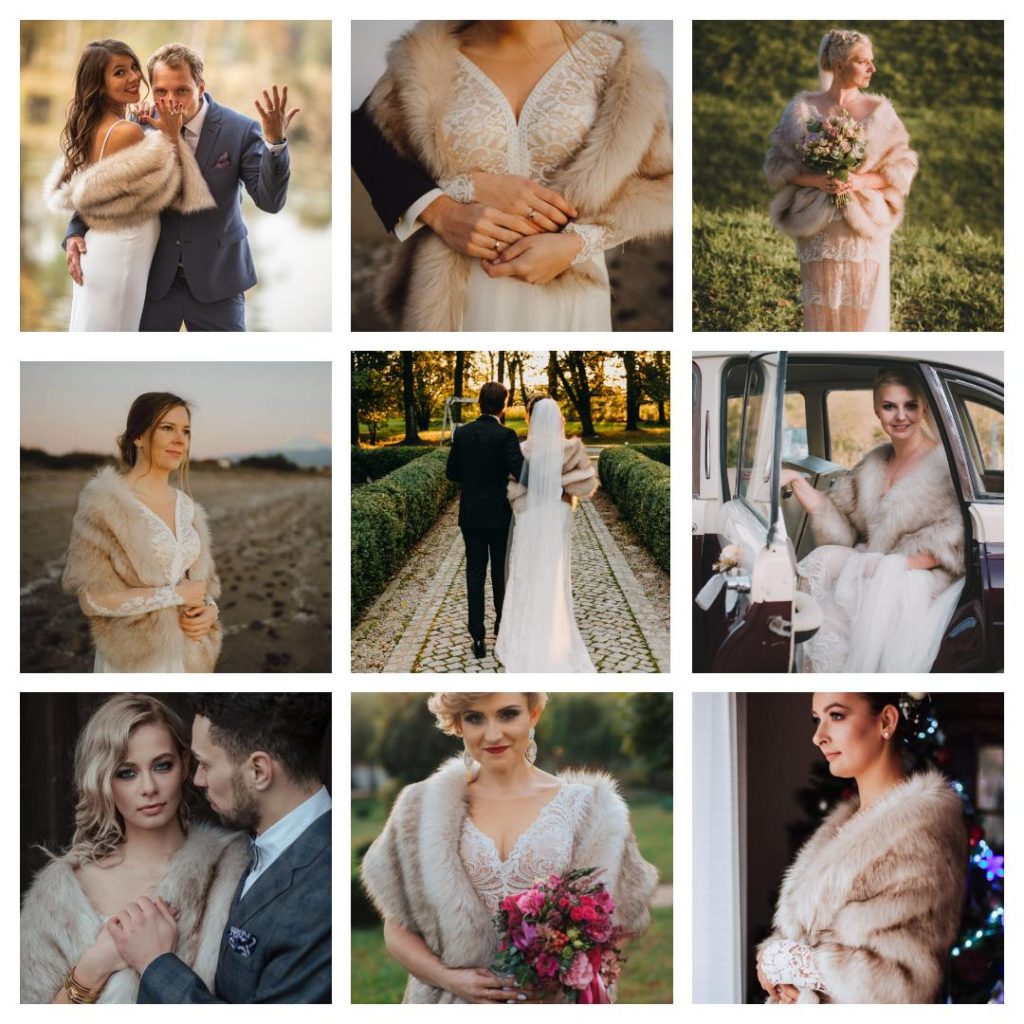 Wiele razy pisałam już o szalu ślubnym ze sztucznego futra z długim lśniącym włosem  w odcieniach naturalnych GO-05 i GO-06 , ale nadal zajmuje on pierwsze miejsce na liście TOP 10 okryć ślubnych. Dlatego dzisiaj dodam nowe, piękne zdjęcia, które dostałam od moich zadowolonych klientek. Mam nadzieję, że będą one inspiracją dla nowych Panien Młodych i nie tylko.