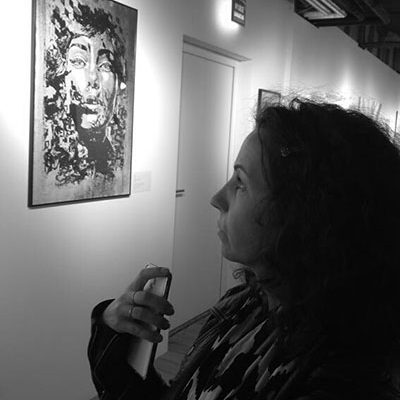 About me
I am both a fashion designer and a stylist. In 2001 I graduated from the School of Designe in Cracow. Since then I have been involved in a variety of fashion, photography and art activities. I have always dreamt (dreamed) of creating my own brand. Four years ago, after several years of having a full-time job, I founded 'GO Fashion Designer' brand.
The idea that has accompanied me for a long time was to deisgn a short series of top coverings from a beautiful organic fur that I had found in Italy. Therefore, it started and continues to this day.
In my works I use only high quality fur, knitted and silk. I care about every detail. While creating new designs, I think about the needs of women. I advise my clients and help them to make right decisions for the final styling to be perfect. It is a very creative and inspiring process for me. During my free time I also make creative jewellery. My greatest passion is art, so I write a blog covering this topic. I review various exhibitions, shows and places to see.
Elegant accessories
for each of your special days