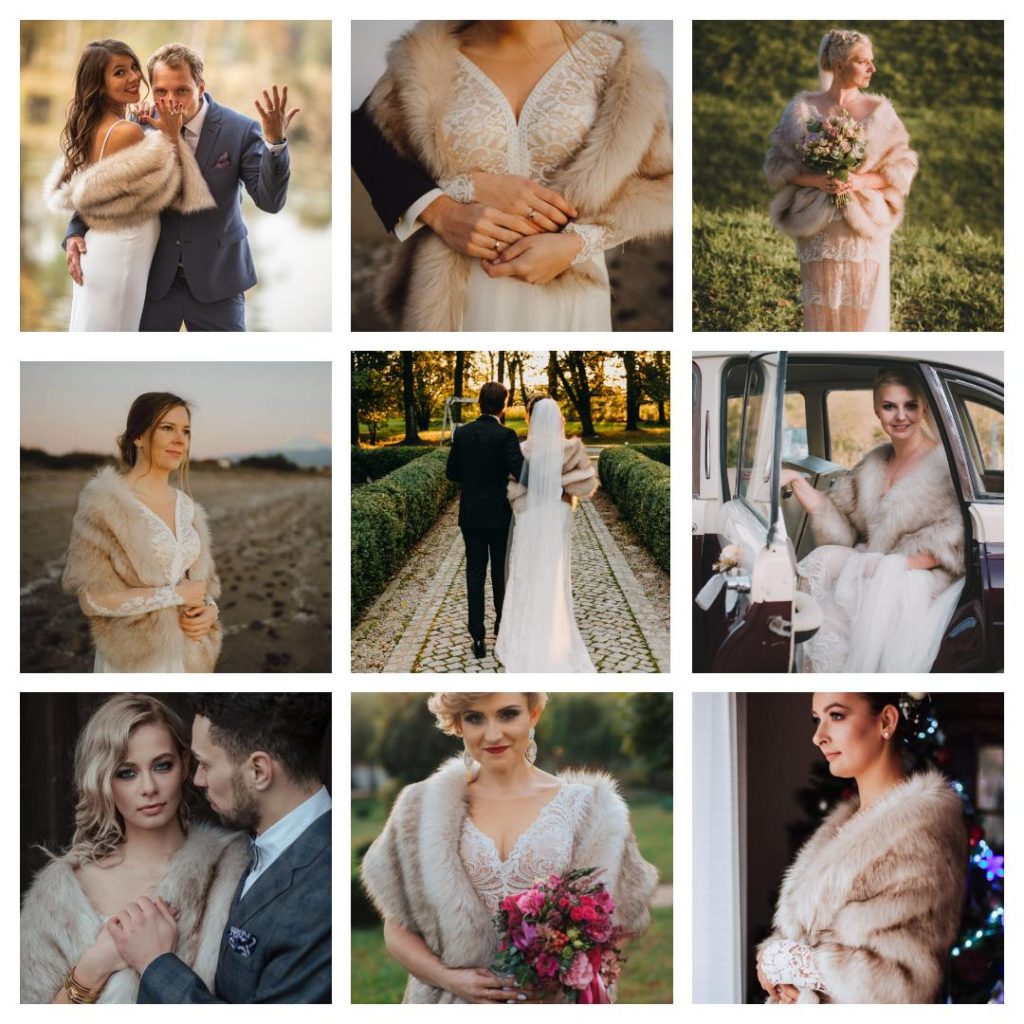 Wiele razy pisałam już o szalu ślubnym ze sztucznego futra z długim lśniącym włosem  w odcieniach naturalnych GO-05 i GO-06 , ale nadal zajmuje on pierwsze miejsce na liście TOP 10 okryć ślubnych. Dlatego dzisiaj dodam nowe, piękne zdjęcia, które dostałam od moich zadowolonych klientek. Mam nadzieję, że będą one inspiracją dla nowych Panien Młodych i nie tylko.
Etola z futra czy szal, co wybrać?
 Okrycia wierzchnie w postaci szali i etoli ze sztucznych futerek to prawdopodobnie najczęściej poszukiwane produkty. Oszacowałam to na podstawie ogromnych ilości pytań, które codziennie dostaję. Niewątpliwie coraz więcej klientek poszukuje dodatków ślubnych właśnie z futer. Etola z futra elegant shawl, czy peleryna ślubna ? Dlatego wszystkie okrycia, które powstają w pracowni  z myślą o moich klientach  są  to produkty wysokiej jakości. Do każdego zamówienia podchodzę indywidualnie i oddaję całą siebie.